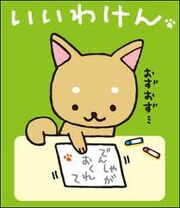 Iiwaken is a Shiba Inu from the San-X Company. His name means "Ex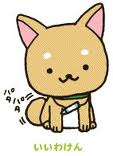 cuse Dog". "Iwake" meaning "Excuse" and "Ken" mean "Dog".
His master is a Salary Man who tends to over sleep sometimes and thus , becomes late for work! So for the sake of his master , Iiwaken makes excuses to get him out of bed.
He looks like the common Shiba Inu except that he carries a crayon around his neck. Iiwaken is a dog that loves to draw to that is probably the reason.